Message from the CEO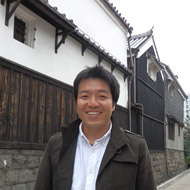 As globalization expands, we find more and more progressive exchanges taking place between people across regions and countries. However, compared to other countries, Japan is lagging in developing and promoting its tourism industry and catering to foreign tourists. In order to host visitors from abroad and enhance hospitality, it is essential for the Japanese to study their own country in order to market it, and develop tourism programs from the viewpoint of the visitor.
If children grow up with a cosmopolitan outlook on life, they can better relate to people, and this will lead to the internationalization of Japan, and to the development of the tourist industry. It is the public who are the grassroots of international cultural exchange. Internationalization, we believe, is the gateway to a better, richer society. We are working to realize a world where global cultural exchange where international tourism contributes to the promotion of cultural exchange and regional revitalization.